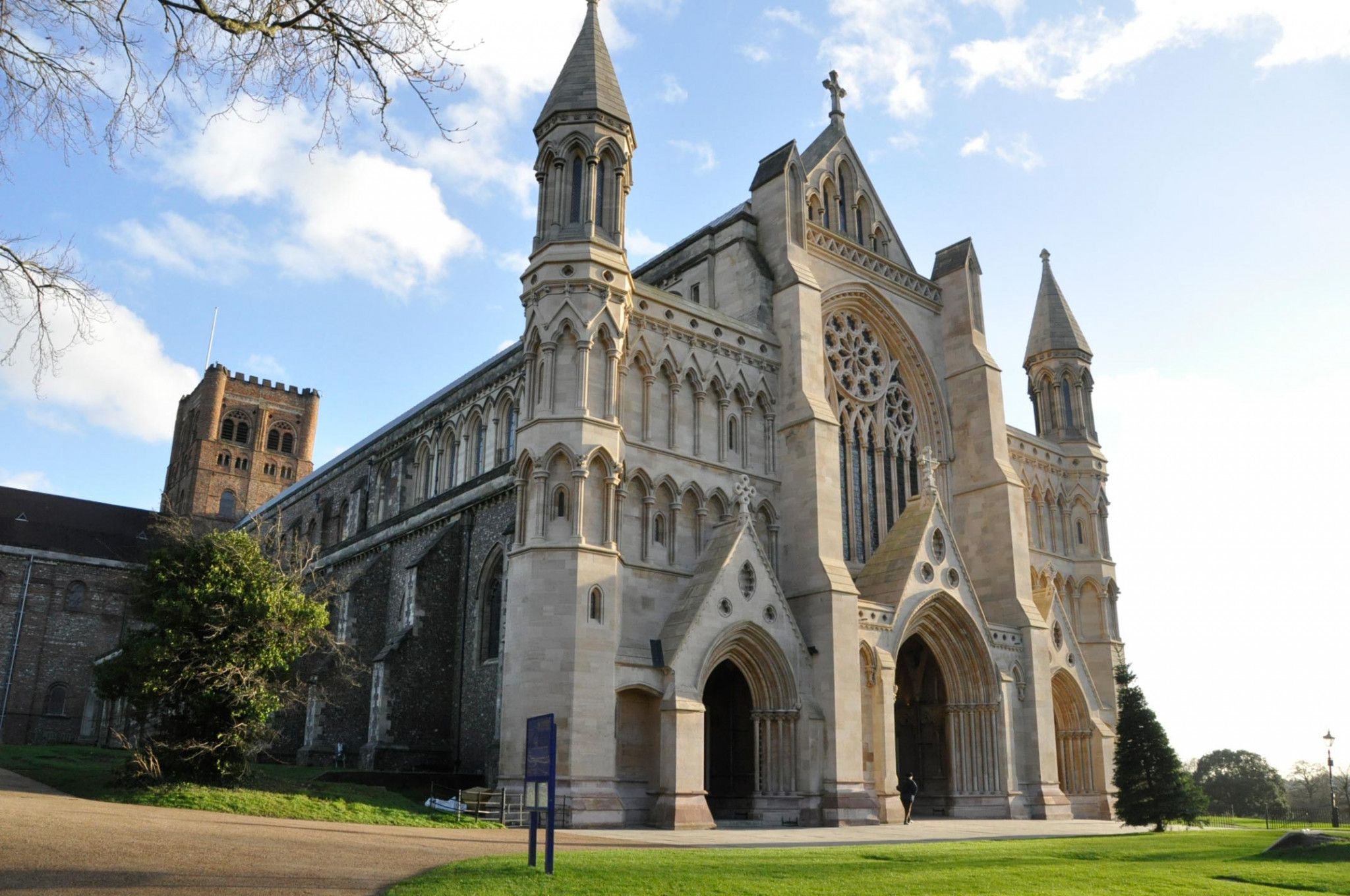 Top 5 reasons to live in St Albans:
1. Closer to London than London
17 minutes from London St Pancras, 14 from West Hampstead, both offering speedy onward links.
Nice fast Thameslink train that also gets you to both Luton and Gatwick Airports for those weekend breaks you're always going on, and to Brighton.
In addition you are neatly perched on both the M1 and M25, making road trips a cinch.
This exceptionally convenient location for commuter, national and international travel is probably the main reason people move here.
2. Schools
State schools rate more highly than the vast majority of the country's private schools, and people cross the world to take advantage of that. St Albans, is a UK top ten town for education, as well as good health and entrepreneuriality amongst other things (LSH survey2016, The Week 2015). A whole segment of people move to St Albans because it is an eminently conducive environment for family life.
3. People, culture, food
The only reason this isn't number one is that I think it follows from the first two, or at the very least all three have a kind of chicken-and-egg relationship.
St Albans' rich cultural fabric is certainly the reason people stay, and it encompasses vibrant entertainment, and a cosmopolitan social mix. For the evenings - there's live music on every corner, a great art deco cinema offering a palate of repertory and main-stream bills; two theatres drawing national and international acts. The burgeoning Parkrun 5k every Saturday morning in Verulamium Park attacts a couple of hundred people and is a great way to see your neighbours looking a bit sheepish, and to meet the town. There are other sports clubs and centres including a scuba diving club, skate park, climbing wall too. For people into more slow-moving entertainment, there's a lot of history with some impressive historic characters such as Boudica and St Alban, as well as Francis Bacon. The lead singer of the Zombies, Stanley Kubric and Prof Stephen Hawking all have their own local stories here.
Not forgetting – great food and drink options. St Albans is national centre of the CAMRA, the Craft Ale movement, and there's a great spectrum of café and restaurant food, from Mediterranean and North African to Oriental. Not forgetting good old fashioned British food, like our bake-off hero Johnny at the Pudding Stop, and the widely eulogised pub food at the Boot and the Fighting Cock.
4. Countryside
Hertfordshire is almost the defining county when one images the rolling English countryside of popular imagination and from the St Albans city centre it's only a short walk to rolling scenery at the Gorhambury Estate. For the more ambitious, road and off-road cycling options abound, and there are legions of classic English villages offering mineral replacement in the form of high-quality beer. The wider context is the Chilterns, beautiful green belt territory to the north and west, breath-taking to survey from places nearby such as Whipsnade and Ashridge.
5. Range of property/investment
All these points make St Albans highly investable. For pure income investors, this isn't it, but nearby Hemel Hempstead or Luton do have some offerings. For capital growth, St Albans will always benefit from the effect of London, which supports property values across the country like a pole supporting a marquee, but the added vim of those transport links effectively drags it closer. This means that capital put into St Albans property is a lot safer than in other towns satellite to London, and before you worry about recent falls in central London prime, St Albans is not only one of the wealthiest cities in the country, but a UK top ten town in growing affluence. The net result is a very strong local housing economy, where people are investing to look after their families.
The array of property is also worth a mention – in the town centre and conservation areas there are romantic streets with Georgian and Victorian stock, as well as some remaining medieval structures. People often start with these, and then move to the more spacious and practical streets of 20thcentury stock as their families increase, further out of town in places like Marshalswick, Cottonmill and Prae Wood.
More recently with London commuters wanting a foot-hold here, we're seeing significant developments around the station and town centre of apartments, mainly 1-3 beds. All of these benefit in terms of capital safety and of capital growth due to the preceding factors, but again all of these exist in a mutually supportive relationship, offering an unique opportunity.